S

preadsheet

M

odels for

M

anagers
This reading is especially relevant for Session 1The Ripple Principle

The power of spreadsheets is based on their ability to compute the values of cells that depend on the values of other cells. Without this capability, spreadsheets would be little more than ruled paper with fancy formatting. The fact that the value of a cell can depend on the values of other cells is fundamental to what defines a spreadsheet. In effect, changes in one part of the sheet propagate — or ripple — through the sheet.
In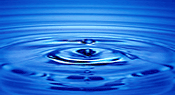 this course you'll come to appreciate many of the consequences of this Ripple Principle. You probably already understand something about it, and how it can produce results you want. But we want to take this understanding to a new level by exploring how to use the Ripple Principle to make your work easier, your models more reliable, and your results more accurate and maintainable.
As an example of the Ripple Principle, think about a model of a chain of retail stores in which the number of employees per store is a parameter. If this number is stored in a cell, and if all uses of this number are made through references to that cell, then changing the value of that one cell controls the number of employees per store. If, on the other hand, the number of employees per store is introduced into the model explicitly as a number in whatever formula it's needed, changing the number of employees per store becomes much more difficult. To make such a change, we must chase around everywhere and find the old values hidden in all those formulas, and then edit them.
For this reason, we want you to use the Ripple Principle in all your homework and in the Course Project. Specifically, whenever a homework problem contains a number that you are to use in solving the problem, solve the problem in such a way that if we want to change the value of that number, we can adjust the value of one cell — and only one — in your homework solution. See the first example of Session 1 for an illustration. Here we store the initial headcount in a cell, rather than use the value of the initial headcount in a formula.
If you make a habit of doing your modeling work this way, you'll someday have a wonderful experience. A time will come when you must change a model, and it will be easy to do — so easy to do, that you'll be surprised and pleased.
Last Modified: Wednesday, 27-Apr-2016 04:15:26 EDT