A metaphor is a figure of speech in which one concept is used in place of another to suggest an analogy. When we're excited about a new project, we might say that we're "revved up." Here the metaphor is a mechanical one. The metaphor is suggesting that, like a piece of rotating machinery, we're fully motivated and ready to go. People don't actually "rev up" like motors do, so the figure of speech is literally incorrect. It makes sense only in terms of an analogy.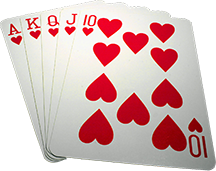 We understand metaphors so easily that they sometimes escape our notice. For example, we use the term "ante up" in the workplace environment to denote an act of supplying an initial commitment of resources. "Ante" is a term actually taken from the world of gambling, specifically poker. I don't know about your organization, but most organizations I've worked with don't really think of their projects as gambling.
As a second example, when we gently introduce someone to an insight or idea, with the hope that they'll consider it and elaborate upon it or take some future action, we talk of "planting a seed." No physical seed is actually planted — we don't have to come back to water it, or supply nutrients or control pests. The analogy is just that.
To "get a reading" of the frequency of use of metaphors in speech in your organization, keep track of them for three days. You'll be astounded. If you rbrenZhwRnMzMkgdQgmcAner@ChacBPVTnGdjgLkykKoloCanyon.comsend them to me, I'll add yours (anonymously) to this list.
Because metaphors suggest analogies, they can be dangerous. The danger arises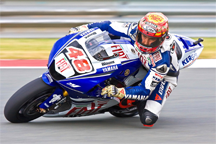 when we apply the analogy without thinking, in ways that really aren't supportable. For example, even though we talk about "revving up" people, motivating people requires much more than flipping a switch. And once people are "revved up," they can become very creative — so creative that it sometimes happens that they see even better ways to do what you might have wanted, or they might even find something wrong with the original idea. Rotating machinery hardly ever does that kind of thing. When we think about real people as if they were as simple as rotating machinery, we can go dangerously wrong — the metaphor "wags our minds" like the metaphorical tail wagging the dog.
Some metaphors come in groups — a whole set of terms that fit a single analogy. These are especially powerful, because they can become pervasive. One example is the analogy between products and people.
Product Families
Few of us recognize that the term product family is a metaphor — but it is. When we hear the term "family" most of us think of our birth families. We have a set of strong ideas about what it means to belong to a human family — ideas that include love, respect, and a long life together, even if we didn't personally experience these gifts.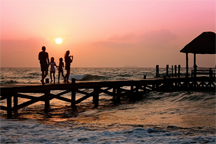 Some of this thinking can carry over to our organization's products, when we think of products as belonging to a family. This raises a difficulty when it's time to terminate a product. For example, if a product is under development, and market conditions change so as to make it unwise to continue development of the product, we speak of aborting it, as if it were one of our own offspring. Thinking in terms of this analogy can make it difficult to reach an obvious decision to terminate a product.
Similarly, when a product is no longer right for its market, we talk of "retiring" it, as if it were Grandpa, or a beloved racehorse. It isn't. It's a product. If the time has come to terminate it, we should. But thinking about it as a member of a "family" whose time has come to "retire" makes it much more difficult to make the termination decision. The metaphor influences our decision-making.
What you can do
Keep a log of metaphors you hear in your organization. After a month or two, examine the collection for signs of powerful analogies that might be leading you and your organization astray. Look carefully for metaphors that hide features of the things you're actually talking about.
Metaphors in common use
Here's a list of metaphors in common use in today's workplaces. rbrenDnssPbpbwMbaNtDVner@ChacfUYmqAocsvHDpKCVoCanyon.comSend me more!
Missing a piece of the puzzle
Bring to the party; Bring to the table
Take a stab at; Take a cut at; Take a whack at
Stab in the back
Blow me away
Kill with kindness
Level the playing field
Dry hole
End of the rope
Run out of steam
Up to speed; Revved up; Firing on all cylinders
The long pole (in the tent)
Clean sheet; clean slate; green fields; turn the page
Brown fields
Fertile ground
Over the top
No brainer
All your ducks in a row
Push the envelope
In the zone
Distance yourself; Keep your distance
On my dime (or nickel, depending on your age)
Reinvent yourself; Turn your life around; Turn over a new leaf
Draw a line in the sand; Make a stand
Be the first cab off the rank
I'm pumped; get pumped; fired up
Declare victory and go home
Running on empty
Blown to hell; Wrapped around the axle; Tied up in knots
Busting loose
Waterfall process
Whole nine yards
Over your head
Two machines talking to each other
Ping me
I don't have the bandwidth for that
Whole hog
White paper
Out of the woodwork
Media leaks
We're swamped; Up to our asses in alligators; In deep yogurt; On the ropes; Up a creek
I've had it up to here
Let's put it to bed; Let's can it; It's a wrap
Earth calling <name>; Wake up and smell the coffee; Uh — Hello in there!; Off in La-La Land
In Living Color
Elephant under the rug; elephant in the living room; 800-pound gorilla (weight varies)
Throw it at the wall and see if it sticks
Let's not boil the ocean
No need to go overboard
Off track; Off course; Out of bounds; Off base; Off the wall; In left field; Out to lunch; In the ozone; Out in space; Off the reservation (deprecated); Off the path; Lost the thread; On drugs; Smoking something
Rat race
Down the rat hole; Down the drain
Knock your socks off
Let's face it
Make it happen; Make it so; Get it done
Get your head (brain, arms) wrapped around it
Buy in; Sign up; Sign off
Pedal to the metal
All-hands meeting; All hands on deck
What are you smoking?
Down to Earth; Grounded; Centered
404
Bomb
Bug
Going postal
Pilot project
Fly on the wall
Climbing the wall
Loose cannon
I'm not married to the idea
Feeding frenzy
Behind the power curve
The hook
Seed the conversation; Plant a seed
Kick things off
Raise the bar; Set the standard
Slam dunk
Over my dead body; I'll do it or die trying
Get a life
Don't go there
Against the tide
Under lock and key
My lips are sealed
Until the cows come home
Alphabet soup
We're gilding the lily
How we can spin this; he's (she's) a spin master (spinmeister)
He's forward-leaning
Out of the gate; Out of the box
Home run
All over the map
Study it to death
What's sauce (good) for the goose is sauce (good) for the gander
Herding cats
Motor mouth
His/her motor is always running
I've got to up my medication
Turn the corner
I'm in your corner (from boxing)
Throw in the towel (also from boxing)
Ramp up
On the ground; In country
It's a lemon
Taken to the woodshed; Administered a spanking
Slap on the wrist
You're on thin ice
Clueless
At the end of the day; Bottom line
You do the math
It ain't rocket science
It's your call
At this point in time
Send them a message
On the cutting edge; On the leading edge; On the bleeding edge
Climb the learning curve; Learn the ropes
Serve notice; On notice
Let's review the bidding
Flip the switch; Start your engines; Step on the gas; Turn up the heat
Trial balloon; float the balloon
Let's boogie
Dress rehearsal; fire drill
Firefighting
Drinking from a fire hose
Drill down, dive deep
Join the club, welcome to the club
Let's sit down together
Losing my mind
It's just not in the stars (cards)
Act the part
Change course; Change lanes
Wheels up
In the funnel (pipe, pipeline)
Under the radar
On his/her/their radar screen
Run it up the flagpole
Been there, done that
Throw money away; Leave money on the table
The ball's in their (your) court
Take it to the next level
Deer caught in the headlights
Turning on the lights
Lights are on and no one is home
The road of Life
Swimming upstream; Sailing upwind; Spitting in the wind; emitting other fluids into the wind
Land a big one
It's your nickel
Let's rock 'n roll; Let's roll; Lock 'n load; Saddle up
Back to the drawing board (have you even seen a drawing board lately?)
Back to square one
Lean and mean; Cut the fat; Cutting bone
Lambs to the slaughter
Aboard a sinking ship; Rats deserting a sinking ship
A pebble in the stream
Dance with the one that brung ya
Thinking out of the box
Blue sky thinking
Product family
Ante up; Belly up to the bar; Step up to the plate; Pay your dues; Pay your way
A lot on my plate
Team player
Take one for the team
Hit the ground running
All on the same page; Singing from the same sheet of music (hymnal)
You can't see the forest for the trees; You're too close to it
You sound like a broken record (this one really dates you)
Watch your back
Burnout
White water
Thin the herd
Wrestle it to the ground; Chase it down
Beat the bushes; Drum up
A little more leeway
Enough rope to hang him/herself
Hang it up
Wander in the desert
Snapshot
Over the hill
In one ear and out the other
Tick off
Street smart
Head over heels
Under the weather
Dead man walking
Set in stone; Cast in concrete
Caught an eyeful
Chill; Cool down; Cool off; Cool your jets; Cool your heels; Keep your shirt on
Eatin' dust
Open kimono
Need some cabbage (money)
Good as dead; DOA; Stillborn
Lose it
Sit tight
Tail him
Drop a chulupa
On the dot
Burn rubber
Quarterback your resources
Soup to nuts
Play ball; He's unwilling to play ball
Cave in
Don't throw me under the bus
She has sharp elbows; Throw an elbow
Burn the midnight oil
Burn the candle at both ends
He's the Prince of Darkness
He muscled his way to the top
When you run with the wolves, don't trip
His mistress is his job; Her whole life is her job
Be careful whose toes you step on
The brass
Getting benched
This is the World Series; World Championship
A federal case
He's so button-down
Bone of contention
Heads will roll
Jeff just dropped a dime on Jenny
He's a line of sight type of guy (he's direct)
We were just victims of a drive by shooting
Brought them to their knees (feet)
Back on its feet
Went over it with a fine-toothed comb
Epicenter (applied outside the context of earthquakes)
Chinese wall; Firewall
Game over
Can't see the forest for the trees; You're too close to it
Lost (down) in the weeds; Lost a ball in the weeds
Swatting a fly with a sledgehammer; Fishing with dynamite; Bringing a gun to a knife fight;
A four-star coffee shop; A ten-speed tricycle; A Gore-Tex® bathing suit
Stir the pot
Is this a hill you want to die on?
It's a go (no-go)
Straw man; Stake in the ground
Launch (roll out, unveil) a product
On a collision course
On a collision course with the bottom
Under a microscope
Look at it through a soda straw
A blank check
On a tight leash
Air it out
Clean house; Drain the swamp
Dig in
Rearrange the deck chairs on the Titanic
Put your thinking cap on
That's a wild card
Whack upside the head
In the doldrums
Hot technology
Ship it; Deliver it
Major player
Let your hair down
I'm on board with that
Plot (chart) a course
Now we can breathe easier
Behind the curtain; Under the covers
Road warrior
Downstream; upstream
Fasten your seat (safety) belts; Brace yourselves; Assume crash positions; Hold onto your hats
Come up for air
Moving up in the world
I'm buried; I'm snowed under
Up to your ass in alligators
Up a creek (without a paddle)
Look before you leap
Take a breather; Take five
Light a fire under them
His hair's on fire
Both feet on the ground; Grounded
Head in the clouds
Head in the sand
Welcome aboard
Light the way
Pathfinder (pilot, trail-blazer) project
Take it for a test drive (flight); Take it out for a spin
To be a crybaby; To whine
Piece of cake; Child's play
(No) Day at the beach
Dive (right) in; Get your feet wet
Feet dry (over land)
Playing nursemaid (to a machine or prototype or newbie)
The pages of his user manual are all stuck together
Over the side with it; Jettison that; Let it go
It just hit me
Show and tell; Dog and pony show
There are no guarantees
Take a detour
It's a dead end
Glass ceiling
Glass is half full (empty)
Thin (thick) skinned
A fishing expedition
It's your funeral
Walking on air
Treasure hunt
Cellular leash
Hot under the collar
Blowing a gasket
Hold your horses
On target; Bull's-eye
It's downhill from here
False summit
We're not in Kansas anymore
Showing your cards; Holding your cards close to your vest
Covering the bases
Cracking the whip
Running a tight ship
Giving them a guided tour
Holding their hands
Walking them through it
It's a three-ring circus down there
Something smells fishy; I smell a rat
Plan B
Get them all their favorite toys
Fallback position
He's a pack rat
The vultures are descending
Throw them to the lions (sharks)
High in the saddle; On your high horse
He's a shark
Run up the white flag
Skin you alive
My favorite watering hole
He wouldn't give you the time of day
A tough row to hoe
Kickoff meeting
Blowback; Pushback
If you can't stand the heat, get out of the kitchen
Out of the frying pan and into the fire
Count heads (noses)
It's your neck
Spaghetti code
A hairy (knotty) problem; a hair ball
In the home stretch
Hit it out of the park
Toe the line (mark)
Wolfing your food
Picking at your food
Click path; Click trail
Take the bull by the horns
Stuck in neutral
Spinning your wheels
Finding a needle in a haystack
Cleaning your clock
Dot the I's and cross the T's
Seeing stars
Wash your hands of it
Play the cards you're dealt
Hold your nose and get it done
Too much for me to swallow
Take your medicine (punishment)
Send them to Siberia (salt mines)
Give them their marching orders
Left out in the cold (out of the loop)
On the scent; Caught the scent
The smell of blood
Something smells (fishy, rotten)
The camel's nose under the tent; Slippery slope; Foot in the door; Thin end of the wedge
Bells and whistles; Gold plating
Open a new front; We're not retreating — we're attacking in a new direction
Throw your hat into the ring
Close but no cigar
He'll have to walk that back
We can't unring that bell
Counting sheep; sawing wood
Circle the drain; Give up the ghost; Float belly up; Check out; Kick the bucket; Buy the farm; Tits up
Push up daisies; Sleep with the fishes
Go pound sand; Take a hike; Buzz off
Bean counter; Pencil pusher
Slave driver; Ramrod; Cattle driver
Witch hunt
Don't let it get under your skin
Take no prisoners
We've just scratched the surface
We're in a race against time
Get this thing nailed down
Ironclad arguments; bulletproof arguments
The bible of <pick your field>
Red flags; Warning lights are flashing
Silver bullet solution
Keep your eye on the ball
When I say "jump," you ask "How high?"
Dead in the water; Dead on arrival; DOA
On the sidelines
A fly in the ointment; a speed bump
Throw sand in the gears; Throw sand in their eyes
Behind the scenes
The road to success
Lay a foundation
The jury is still out
Shifting gears
Get off the dime
Ratcheting up the tension
All options are on the table
I wouldn't follow him into battle
Here's what we're looking at; Let's not look at that just yet
I didn't think he would stoop that low
Forward leaning
Tip of the spear
Graybar Hotel
The project (company, enterprise, career) is stalled
Go the extra mile
Get the item cued up
Down the tubes
Knees to knees; Eyeball to eyeball
His (her) head is screwed on right
That will never fly
Starve them to death
Between a rock and a hard place
Drink the Kool-Aid
Stacking the deck; Loading the dice
Roll of the dice; Crap shoot
Stand up and be counted
Walk the plank
Playing hardball
Tossing him a softball question
A fool's errand
Under lock and key
Turn back the clock
Keep your ear to the ground
Do I have to draw you a picture?
Come clean
Horse trading (referring to negotiations)
Technology addiction
I want you to take point on this
We have a lot riding on this
Clear the air
Singing in tune; Singing off key; Starting off on a sour note
Time to hang up your spurs
Pull the plug
That's a monkey trap
Blamestorming
Circular firing squad
Fall through the cracks
Let me drive (the mouse or keyboard)
You just said the magic (secret) word
Aim for the sweet spot
This plan is a shell game
Let's not revisit that one
That's not in my knowledge base (I forgot)
He's not the sharpest knife in the drawer (brightest bulb on the tree)
Let's touch base
Slice and dice that data
Lock horns; Butt heads
Small potatoes; Peanuts; Loose change
Warm fuzzies
I have the ball
Low-hanging fruit
She's adhering to the party line
He's outside his comfort zone
With blinders on
Coloring inside (outside) the lines
They couldn't hit the broad side of a barn
Rube Goldberg
The light at the end of the tunnel
Satan's little frat boy (sorority girl)
He's toast
Stick a fork in me — I'm done
The alpha dog
Taking up all the oxygen in the room
Full court press
Follow the paper trail
When things go south
Do the heavy lifting
Don't throw the baby out with the bath water
I'll be out of pocket today
Eat the elephant one bite at a time
See the bigger picture; take the long view
Cutting off your nose to spite your face
He's/She's a waste of space
It's all gone pear-shaped
It's all Greek to me
Cookin' with gas
Now you're speaking my language!
The bottom's fallen out
The lunatics have taken over the asylum
It's running on square wheels
Let's just paper over the cracks
That dog won't hunt
We don't have a dog in that fight
His bark is worse than his bite
Barking up the wrong tree
Call off your dogs
This quarter, the wheels came off
He's all hat and no cattle
I've got too many plates spinning
If you catch my drift
She paints an interesting picture
Let's take a page from their playbook
I don't know the meaning of the word X
Drop the ball
Kick the can down the road
A sea change
Let's not weigh in on that
Hanging on by our fingernails
Negotiations are gridlocked
A game-changer
The clock is ticking
Agreement (the finish line, the solution, the goal) is in sight
Cut them off at the knees
Have them eating out of our hands
Eat their lunch
They're the tail wagging the dog
Time is money
Supply chain
Chain of command
Right the ship
Cut the dead wood
Technical debt
That product is a dog
Barking up the wrong tree
This isn't my first rodeo
Out of gas
High octane
Industrial strength
We've struck oil (pay dirt)
Climb the ladder
Keep your head above water
Go under
Off the shelf; off the rack
Breathing down somebody's neck
Lost in translation
I'll cover it (meeting, event)
Beat me to the punch
We got the memo
Pull your weight
Monitor the pipeline
Lead down the garden path
Low on the totem pole
High in the food chain
Contact me
Do you sense that people in your organization might be overusing metaphors? Would your organization benefit from being a little more aware of the use (and abuse) of metaphors? I can do a 90-minute interactive talk and demonstration of the use of metaphors that will make people more aware of how to use them more carefully. And I can assess your organization's use of metaphor to determine how metaphor may be influencing thought patterns without your being aware of it.
Contact me to discuss your specific situation, by email at rbrenOmHnheFptwuzfqSUner@ChacGDFrqeVtHIeQSuLUoCanyon.com or by telephone at (617) 491-6289, or toll-free at (866) 378-5470 in the continental US.
Reprinting this article
Are you a writer, editor or publisher on deadline? Are you looking for an article that will get people talking and get compliments flying your way? You can have 500 words in your inbox in one hour. License any article from this Web site. More info