Getting from here Skip to the Details:
How To Orderto there can be wearing, stressful and an out-and-out waste of time — if you keep doing what you've been doing. If you're like most of us, you know some of the little tricks that can make a difference in the common travel situations that most of us discover. But there's a lot more to know, and if you follow the trails already blazed by others, you can avoid the traps that trapped them.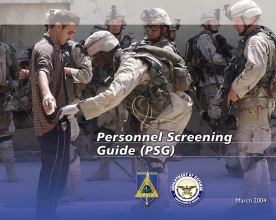 Read 404 Tips for Business Travel to learn the secrets the travel pros already know. This tips book is packed with tricks and techniques that let you fly through security, or get the best available rental car, or the safest hotel room, and much more. For instance, you'll learn how to configure your email so that if your address ever changes, all you have to do is tell one organization, instead of dozens of frequent-flyer, hotel, and car rental loyalty programs.
And it's all packaged in a single, compact ebook. Load it onto your Acrobat-enabled tablet, mobile devices, or laptop and carry it with you on your next trip.
Quick links:
Some sample tips
Here's a sample:
Be clever about seat selection

Before you reserve your seat, or before you change your seat, visit SeatGuru.com for seat information. If you want a quiet seat, if you need some extra legroom, or if you want to be sure that your seat reclines or has a power outlet, or if you want to avoid lap-held children, this site is a great reference. They also offer a mobile app for smartphones. They also offer apps for mobile devices.
Other sites: SeatExpert.com, SeatMaestro.com, SeatPlans.com, and FlatSeats.com.
You'll need to know the type of aircraft you're flying, which you can usually get from the airline Web site or from the airline's mobile app.
Keep in mind that airlines do occasionally change the aircraft type after you make your seat selection, but before you check in for the actual flight. When this happens, your new seat might be problematic even if it has the same alphanumeric designation as your original seat selection. Consider checking your aircraft type and seat assignment (or having your assistant check it) from time to time before your flight. This is also a good idea if you couldn't choose the seat you wanted when you made your selection way back when. Seat availability does change with time.

At the airport security checkpoint, load the conveyor belt wisely

Most of us put several items on the conveyor belt for x-ray at security check¬points: one bin with outerwear, a bin with a laptop, a carry-on, shoes, etc. The screener will have the most difficulty with your computer bag, followed by your carry-on, because of their complex contents. If you put those two items on the conveyor belt first, and your laptop last, then when the screener pauses the belt to study the image, your laptop and other belongings might still be at the entrance to the belt, in plain view, where you can watch them closely. Nothing of yours will be on the far side of the machine out of your view. After all your belongings enter the machine, you can walk through the metal detector and pick up and repack everything. Your laptop will be out of your view for only a few seconds. If you load the belt in some other order, your laptop might get through quickly, and you risk losing it to a mix-up or a thief. This order of loading the belt also deters collaborative laptop theft by security screeners.

Park important electronic documents in the cloud

Electronic documents essential to your trip include presentations, contact information, itineraries, confirmation numbers, and so on. Probably you have them on your laptop, tablet, or other mobile device. But what if you lose your devices, or they're stolen, or what if they fail? You could carry your trip-related documents on a thumb drive, but it's subject to all the same risks. If you park copies in the cloud, then you can download them again if you can get access to another laptop, tablet, or other mobile device. Parking them at an FTP site is insecure, but you can put them on a Web server behind a password. (I have a script that does this for me automatically.) Or mail them to yourself at a service that has a Web interface, and move the message to a storage folder. Or use a commercial file storage service. If security or confidentiality is at issue, you can probably use (and you probably will be required to use) your company's servers for this purpose. Archive everything to one file to make access convenient when you need it.

Carry photos of your luggage

Carrying a hardcopy photo of each item of checked baggage (in your carry-on, of course) could be very helpful if your checked baggage is lost. The lost-baggage clerk will appreciate having an actual photograph instead of a vague verbal description. You can snap the photo once and use it for many trips — until the bag is lost for good, that is. It's also helpful to carry these photos in your smartphone. If necessary, you can then send them in email to the transportation company that lost your luggage.
Table of contents
Here's a chapter-by-chapter summary of what you'll find in this book.
Click the folder icons to reveal (or hide) chapter content summaries.
What readers say
Here's a sample of reader's comments:
You're stuff is brilliant! And -- Thank you for sharing these ideas.
You and Scott Adams both secretly work here, right?
The articles are great, I enjoy getting them, and you always have something very interesting to say, or good points to raise.
I really enjoy my weekly newsletters. I appreciate that the newsletter is a quick read and is much more intellectually stimulating than, say, reading a Dilbert cartoon.
You fill a need that went unmet -- a sort of Dr. Phil for Management!
I have found your articles extremely accurate, inspiring and applicable to day-to-day. You have a great writing style and the lessons that you have shared with us are invaluable.
Designed for busy people
Most of us have way too much to do to find much time to read. And the time we do have is broken up into small chunks. We need the knowledge, but too often, we don't have time to get it, and we can't wade through 15-page chapters that lay out lengthy discussions.
Knowledge products from Chaco Canyon Consulting are designed with busy people in mind. Here are some features that make reading our e-books fast and convenient.
They're available on line

It's fun to go to a bookstore, but you have to find the time to go to the store, find what you want, wait in line to pay for it, and get back from the store. For some of us, all that time is a challenge.
With our knowledge products, you browse for your selection on line, and pay for it quickly and easily through ClickBank. You can do it anywhere that has an Internet connection.

Instant downloads

With some on-line stores, you have to wait for an email message with download instructions. The wait can be brief, but sometimes it's a day or so.
With our knowledge products, receive download instructions instantly. After you select an item, you can have it in your possession in minutes.

Universal data formats

To use some on-line knowledge products, even those you download, you need a computer or mobile device, or worse—a computer with a specific operating system.
Our knowledge products are available in near-universal formats—either hypertext (like this document you're reading right now), or Acrobat (PDF), or MP3. You can use them with any computer or device that supports the format of that product (either hypertext, PDF or MP3).

Written for busy people

Most business books are about 200-250 pages, with about 10 chapters. I don't know about you, but I don't have time to read a 225-page book cover-to-cover. There are lots of folks like us—that's why there's such a booming market in book condensations.
Our ebooks cut out that middle step. They're designed to be read by people who don't have time for the typical business book. Our tip books consist of short paragraphs, two- to four sentences per tip. Each tip has a headline in bold. You can easily scan the book for tips that seem relevant to you and read only those. Read in any order, and read them in short sittings.

We use hyperlinks

Most books, even e-books, are meant to be read off-line. Because they stand alone, they contain material that you might not want to see.
Our ebooks assume that you have the Internet nearby. If you want background material on a point we've made, just click. And some of our hyperlinks link to other places in the e-book itself, to help you tie things together is you read.
Details and how to order
After your purchase is approved, ClickBank presents a page that contains a link to a page where you can download your item immediately. You can load it onto your computer or mobile device, or print it. Your satisfaction is guaranteed by ClickBank's return policy.
Price: USD 19.99 per copy.
Quantity packs are available at the prices shown below. Call for site license pricing at the phone number below.
Order 404 Tips for Business Travel by credit card, for USD 19.99 each, using ClickBank.com.
.