What's a global team?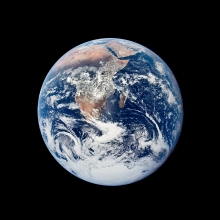 You'll find various definitions if you surf around a bit, but the main features of a global team are what make them so difficult to manage — the people are dispersed geographically, they meet infrequently or never, and they come from different cultures.
Is your organization a participant in one or more global teams? Are you the owner/sponsor of a global team? Are you managing a global team? Is everything going well, or at least as well as any project goes? Probably not. And the troubles people encounter are traceable to the obstacles global teams face when building working professional relationships from afar.
Quick links:
What you'll learn from this tips book
Skip to the Details:
How To OrderRead 303 Tips for Virtual and Global Teams to learn techniques for managing global teams — tips and insights that could take you a lifetime to invent on your own. You'll learn:
How to build trust in a multicultural team where what defines "trustworthy" differs from person to person.
How to run a telephone meeting effectively when a third of the attendees speak the language so poorly that it's difficult to understand what they mean, but since they all do it the same way, they understand each other perfectly.
How to minimize errors when critical documents are translated from one language to another by people who know how to translate, but who don't know even the basics of the subject matter.
How to divide the work so as to minimize turf battles and battles over budget.
How to minimize resentments when only some members of the team are selected to attend the worldwide recognition banquet.
Who can benefit
This tips book addresses a broad readership:
Organizational leaders who want to guide sponsors and leaders of global teams within their organizations
Sponsors of global teams who want better results faster
Leaders of global teams and global project managers who want to adjust their approaches to the special requirements of a global or dispersed configuration
Members of global teams who want to learn how to excel in the global team environment
The key to success for a global team
is building a sense of team despite
the obstacles of separation
What you do with it depends on your role in your organization. Here are just a few ideas:
Use the tips book as part of a program for enhancing your organization's sophistication with global teams. Pick and choose ideas, add your own insights, and get the message out to the organization. Or have us customize the tips book to your organization to create training and reference materials for sponsors, project managers, team leads, and team members.
Downside surprises are anathema. To maximize your chances of getting what you want from the team, it helps to know what they need to get the job done. And what the team needs in the global dispersed configuration is different from what a less dispersed team needs. This tips book gives you insight into these needs — even about things the team itself doesn't recognize. Use these insights to manage risk, to project needed resources, to craft agreements among and between partner organizations, or to create your own tips book specifically for your team. Or let us work with you to customize these ideas to your particular project.
Whether managing a crisis or creating a risk management plan, understanding the problems and pitfalls of the global dispersed organization helps you deliver a successful project or operate with enhanced predictability.
Even experienced professionals can learn from this tips book how to excel in the global dispersed team configuration. You need new skills for communication, negotiation, and even for meeting people. This tips book suggests some of these skills, and it will get you thinking about many more.
What's in this tips book
This tips book includes a range of suggestions for helping people work better together in the global, dispersed team context. It's packed with tips and techniques for:
Understanding the nature of global and dispersed teams
Building and maintaining a high level of trust
Planning your communications
Dealing with dispersion
Taking account of socio-cultural differences
Taking account of language differences
Allocating the work with dispersion in mind
Being smart about voicemail and email
Be effective on the telephone
Making your face-to-face meetings count
Celebrating achievements
Leading telemeetings proactively
Participating fully in telemeetings
And it's all packaged in a single, compact ebook. Load it onto your Acrobat-enabled tablet, mobile devices, or laptop and carry it with you on your next trip.
Some sample tips
Here are some sample tips.
For meetings, create a program, not just an agenda

You'll probably circulate a pre-meeting information packet, and following the pattern of face-to-face teams, we tend to think of this as the meeting agenda. But for dispersed teams, it ought to be much more, because one of our goals is to foster relationships and trust. Think of it as a program. Model your program from the document you receive at the theatre, the ballet, or a sporting event. Include not only the agenda, but also roles and responsibilities, and short bios and photos. Include links to exhibits and to each person's personal home page, or relevant items in the Project Family Album. The program need not be an attached document; it can be links to pages at the project's Intranet site.

Align budget authority with capability

As you partition task responsibility among the different team components, take care to partition budget responsibility along parallel lines. When the two partitions are incongruent, tensions can develop as one budget control center attempts to export work (and therefore cost, schedule and risk) onto other budget control centers. By keeping the two partitions congruent, you limit these tensions and their associated politics.

Appreciate the accounting system illusion

Many organizations are seduced by the apparent economies of dispersed teams because the accounting system presents a false impression of where projects incur costs. Accounting systems lack line items for activities such as "building trust" or "informal water-cooler communication." Unfortunately, it is precisely this kind of item that sustains the most dramatic cost increases in the dispersed or global configuration relative to the face-to-face configuration. Take this illusion into account as you plan the dispersed project — you will have to find ways to sup-port these increased costs.
Table of contents
Here's a chapter-by-chapter summary of what you'll find in this book.
Click the folder icons to reveal (or hide) individual chapter content summaries, or:
What readers say
Here's a sample of reader's comments:
You're stuff is brilliant! And -- Thank you for sharing these ideas.
You and Scott Adams both secretly work here, right?
The articles are great, I enjoy getting them, and you always have something very interesting to say, or good points to raise.
I really enjoy my weekly newsletters. I appreciate that the newsletter is a quick read and is much more intellectually stimulating than, say, reading a Dilbert cartoon.
You fill a need that went unmet -- a sort of Dr. Phil for Management!
I have found your articles extremely accurate, inspiring and applicable to day-to-day. You have a great writing style and the lessons that you have shared with us are invaluable.
Designed for busy people
Most of us have way too much to do to find much time to read. And the time we do have is broken up into small chunks. We need the knowledge, but too often, we don't have time to get it, and we can't wade through 15-page chapters that lay out lengthy discussions.
Knowledge products from Chaco Canyon Consulting are designed with busy people in mind. Here are some features that make reading our e-books fast and convenient.
They're available on line

It's fun to go to a bookstore, but you have to find the time to go to the store, find what you want, wait in line to pay for it, and get back from the store. For some of us, all that time is a challenge.
With our knowledge products, you browse for your selection on line, and pay for it quickly and easily through ClickBank. You can do it anywhere that has an Internet connection.

Instant downloads

With some on-line stores, you have to wait for an email message with download instructions. The wait can be brief, but sometimes it's a day or so.
With our knowledge products, receive download instructions instantly. After you select an item, you can have it in your possession in minutes.

Universal data formats

To use some on-line knowledge products, even those you download, you need a computer or mobile device, or worse—a computer with a specific operating system.
Our knowledge products are available in near-universal formats—either hypertext (like this document you're reading right now), or Acrobat (PDF), or MP3. You can use them with any computer or device that supports the format of that product (either hypertext, PDF or MP3).

Written for busy people

Most business books are about 200-250 pages, with about 10 chapters. I don't know about you, but I don't have time to read a 225-page book cover-to-cover. There are lots of folks like us—that's why there's such a booming market in book condensations.
Our ebooks cut out that middle step. They're designed to be read by people who don't have time for the typical business book. Our tip books consist of short paragraphs, two- to four sentences per tip. Each tip has a headline in bold. You can easily scan the book for tips that seem relevant to you and read only those. Read in any order, and read them in short sittings.

We use hyperlinks

Most books, even e-books, are meant to be read off-line. Because they stand alone, they contain material that you might not want to see.
Our ebooks assume that you have the Internet nearby. If you want background material on a point we've made, just click. And some of our hyperlinks link to other places in the e-book itself, to help you tie things together is you read.
Details and how to order
After your purchase is approved, ClickBank presents a page that contains a link to a page where you can download your item immediately. You can load it onto your computer or mobile device, or print it. Your satisfaction is guaranteed by ClickBank's return policy.
Price: USD 19.99 per copy.
Quantity packs are available at the prices shown below. Call for site license pricing at the phone number below.
Order 303 Tips for Virtual and Global Teams by credit card, for USD 19.99 each, using ClickBank.com.
.